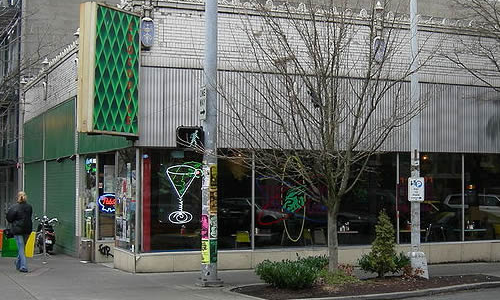 Welcome to the course blog, everyone! Here, I'll post announcements, prompts, relevant materials, and the like. And in a passcode-protected subfolder, you'll be able to blog here as well. A lot, in fact. More on that soon.
In the meantime, feel free to peruse this site and let me know what questions you have about any aspect of the course, including The Crocodile Cafe Collection and Omeka.
Looking forward to this quarter! It's going to be a great class.
(Image above, of the Crocodie Cafe in 2007, by Joe Mabel.)